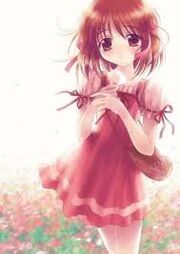 Juniper is a Character in a series by
Juniper (writer)
, the writer, who goes by the same name as her main character.
Early Life
Edit
Juniper was born and raised in District 12.
Physical Desciption
Edit
Juniper has red hair, freckles, and a very sweet voice. This is very deceaving, for the fact that she is one of the fiercest competitors in the Hunger Games.
Ad blocker interference detected!
Wikia is a free-to-use site that makes money from advertising. We have a modified experience for viewers using ad blockers

Wikia is not accessible if you've made further modifications. Remove the custom ad blocker rule(s) and the page will load as expected.